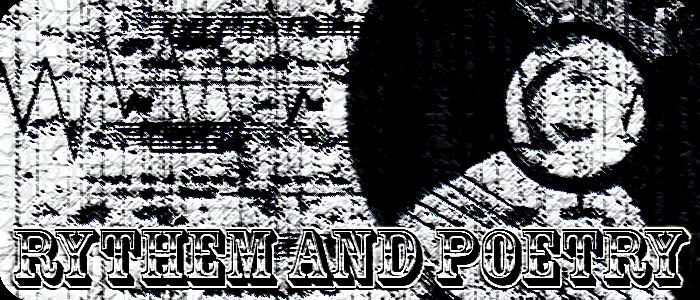 Monday, October 20, 2008
i have a boring day thats coming along/
im just killin time as i vent it on this song/
nah im not angry at all just a little bored thats all/
all i do is just traveling from mall to mall/
searchin for new shirt and fresh new shoes/
cause i dont have to worry bout the Monday blues/
rockin new kicks and fresh new clothes/
baggy shirt, baggy pants on my balls down low/
lookin fly as my money comes and go/
white Tees, white kicks and dont forget the fitted cap/
tap your feet and clap your hands but dont forget to snap/
damn i got nothing more to say so this is it/
yea this is kinda whack and i can admit/
but i write it anyway cause i like it that way/
im gonna end this off and call it a day/

Today bought another new shirt and a new pants..
3 quarter pants. Didnt buy new sneakers today cause dad didnt give money and i forgot to ask him for it. So yeah but i aint gonna die, i still have my old sneakers. hahaha.

8:26 PM

I'M ME
Maddie

Rythem and Poetry.
Friendster: RapAddict
BENEATH
I don't look for fights.
I don't smoke.
I don't drink alcohol.
I'm not tryna hate.
I don't sell drugs.
I don't walk around with guns.
I like C-Walkin.
I like writin rhymes.
I like listenin to music.
I like to eat.
I like to sleep.
I like long relationships.
SHOUT-OUTS
CLICKS
Angela
Aysh
Denise
Een
Johan
Ryan
Shi Pei
Freezie
Fiza
Ham-T
Hanyo
MEDIA
I DO IT OLD SCHOOL
May 2008
June 2008
July 2008
August 2008
September 2008
October 2008
November 2008
December 2008
January 2009
February 2009
March 2009
April 2009
May 2009
June 2009
July 2009
September 2009
October 2009
November 2009
December 2009
February 2010
May 2010
January 2011
February 2011
August 2011
September 2011